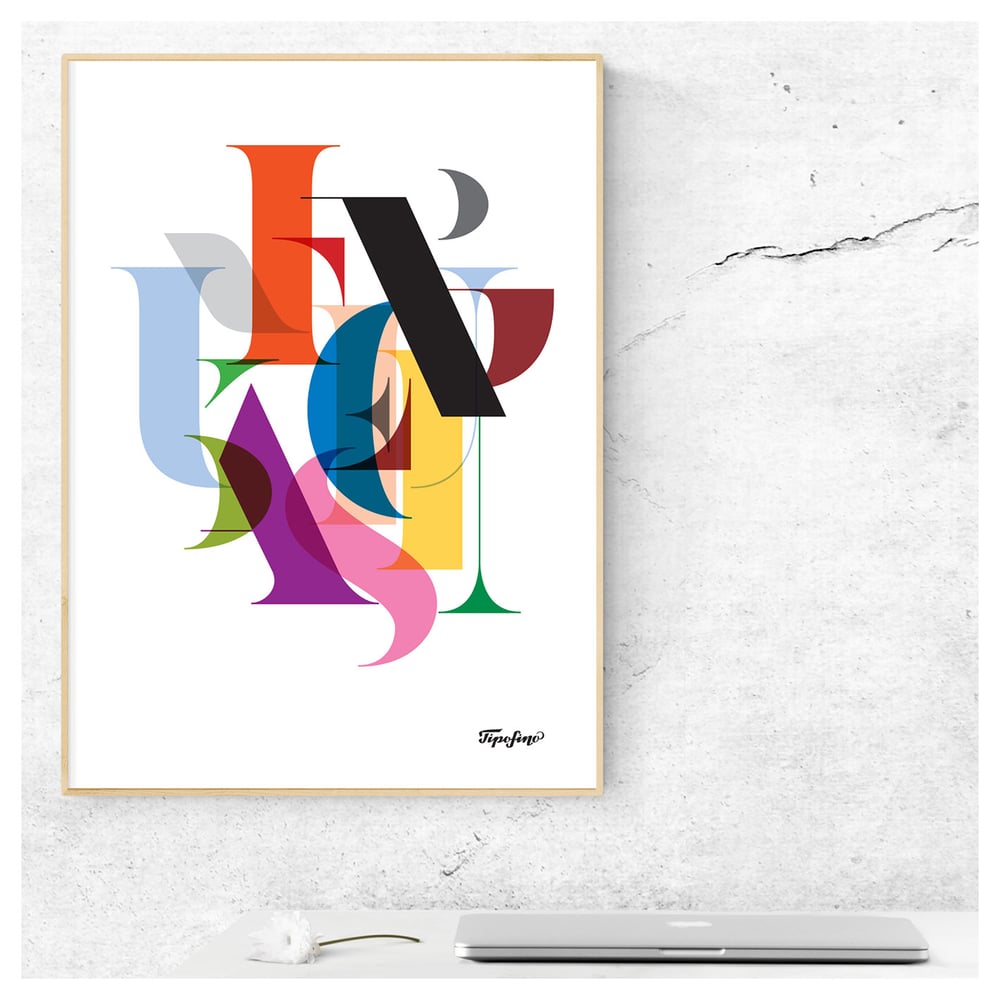 Giclée print on Fine Art quality paper. Based on the idea of how an aesthetic composition of a limited number of modules, can emphasize the features of the typeface that can be build with them: modular, stencil, display and modern, and reflect its unique appeal.
Impresión Giclée sobre papel Fine Art. Se basa en la idea de como unaa composición estética de un número limitado de módulos, puede enfatizar las características de la tipografía que se puede crear con ellos: modular, stencil, pantalla y moderna, reflejando además su atractivo.
Paper | Papel: Décor Smooth Art 210 gsm | g/m²
Archival Fine Art 100% Cotton Paper, Acid and Lignin Free, Neutral Ph. Featuring a natural white finish and slightly textured, matte surface
Papel Fine Art 100% algodón, libre de componentes ácidos y lignina, Ph neutro. Con un acabado blanco natural, superficie mate y ligera textura.
Other sizes can be produced on demand | Se pueden encargar otros tamaños bajo pedido.
VAT included in price | IVA incluido en el precio
Shipped by post with an special wrap
El envio se realiza por correo postal en un envoltorio especial.
Frame not included | Marco no incluido
*Shipping will take 2-3 weeks to arrive to your mailbox*
*Los envíos pueden llegar en tardar a tu buzón entre dos y tres semanas*